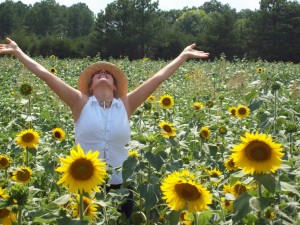 In between the moments that I am in Your presence, Father, I am lost.
I am fully alive when I stay connected to You. I am more than a conqueror when I stay close to Your heart. I am whole as a woman when I walk with You and commune with You. I am everything I need to be as I learn to trust You and live in oneness with Your Spirit. Why do I try to do things apart from You? Help me, Lord, to live every moment completely interconnected and surrendered to You. Amen.
"Yet amid all these things we are more than conquerors through Him who has loved us." Romans 8:37 (Weymouth New Testament)
Today, I spontaneously decided to join Lisa Jo Baker in the Five Minute Friday challenge. The rule is for everyone who participates to write for only five minutes on the same prompt. This week's prompt was, "In Between." I must be a slow thinker because very few words came to mind in five minutes. I pray that you all will have fewer in between moments and more in the Spirit moments.