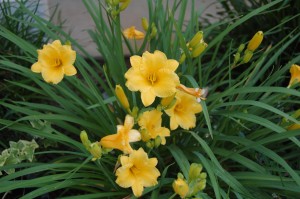 The beauty in nature speaks to my soul deeply. The day lilies are in full bloom in my yard, and they are stunning.  I spent some time this afternoon tending to my flowers. While pulling the dead blooms off, I began pondering how God is so good at removing the splinters in my heart—He takes away those things that deaden my spirit.
I could hear His soft words in my heart.
"Your heart comes more alive each time you allow me to purify it. In Me, You are able to grow more beautiful. Come to Me and allow My healing balm to give you new life every day."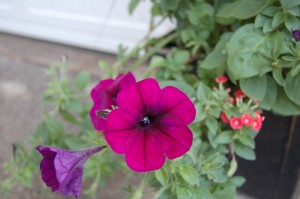 During the times I've had hurt hidden deep inside, God has come and healed me as I released it to Him. Unresolved hurt left untended robs my spirit of joy and peace. Years ago, I discovered that as I allow the Lord to tend to my heart the way I tend to my yard, that He'll keep it pure.
How about you? Have you felt God's healing balm working on your heart lately? Jesus is the One who heals broken hearts. When my heart was hurting, I bowed down before Him and prayed, Lord, please heal my hurt; please take away this ache in my soul and fill me with Your peace. He answered the cries of my heart and replaced my pain with His beauty.

Trying to soothe hurts with alcohol, with drugs, busyness, or any other thing doesn't work. It might feel a little better temporarily. But the hurt is still there. It's only a temporary fix. Jesus offers a healing balm that brings abundant new life that's beautiful and eternal.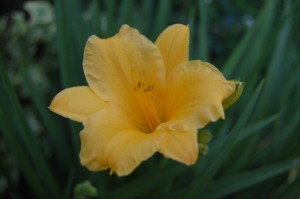 "This means that anyone who belongs to Christ has become a new person. The old life is gone; a new life has begun." 2 Corinthians 5:17 (NLT)
"He heals the brokenhearted and binds up their wounds." Psalm 147:3 (ESV)
Photography Credit: Michael von Borstel