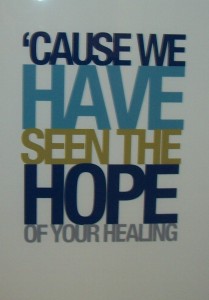 On an ordinary day, in a check-out line, I turned around and saw sadness in the eyes of two women. They were wearing religious attire with their heads covered. I could see brokenness and fear coming from deep within their souls. I sensed within my spirit that Christ wanted for me to share a little of my story.
"If you haven't met Jesus yet, He's amazing," I said with zeal.
I boldly shared my faith in Jesus not because I was condemning their lives. I shared that day and I share every opportunity I get—for one reason only—I want others to taste the amazing love of Christ. I want every person I come into contact with to know Him intimately, to know His love, to see how His story is truly the greatest, most life-changing story every told.
"For I fully expect and hope that I will never be ashamed, but that I will continue to be bold for Christ, as I have been in the past. And I trust that my life will bring honor to Christ, whether I live or die." Philippians 1:20 (NLT)
I'm linking up for Five Minute Friday where Lisa Jo Baker and other awesome people write for five minutes flat with no self critiquing or no striving for perfection. This week's prompt is: "Story."