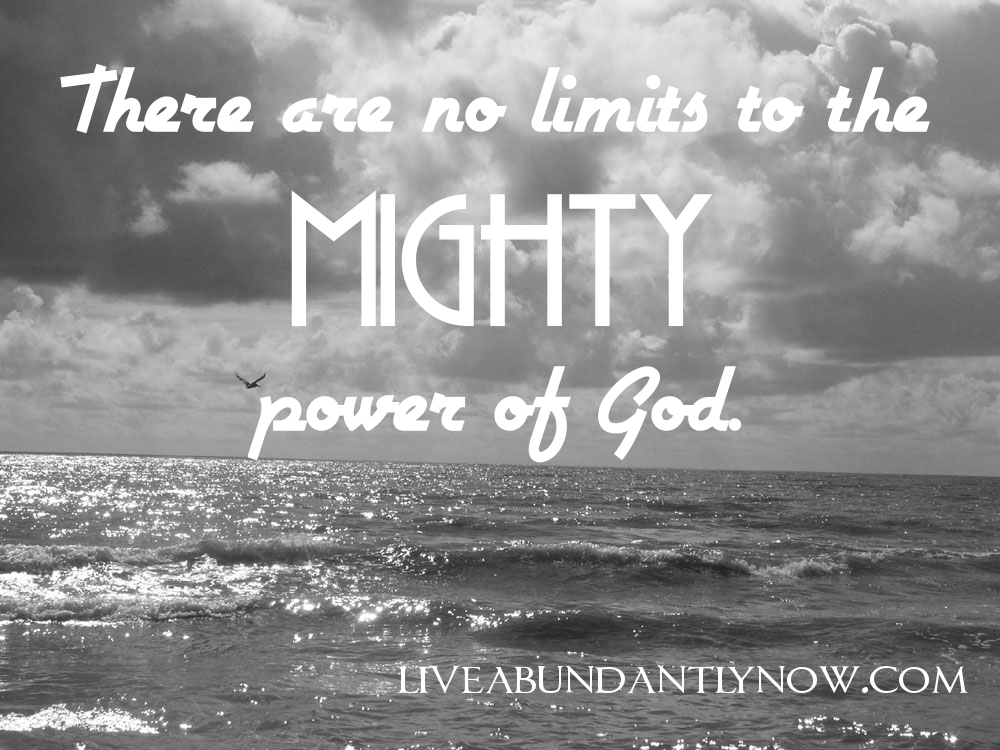 I can't remember the precise moment when I realized what a mighty God our Jesus is. Maybe it was the time that our car was stolen and we didn't have full insurance coverage and we were desperate to see His power. Or maybe it was the time we were behind on our bills, barely scraping by and our only option was to trust God's infinite power to rescue us. Or maybe it was the time my marriage was in such a mess that my husband and I needed to live separately and wait on God to reveal His mighty love to us.
Jesus rescued us over and over again in the midst of our mistakes and failures. In my stubborn determination to try to handle life on my own, I finally handed over the reins to Him permanently. Still, it took time after time of seeing Christ rescue me and my family from difficult circumstances to know without a shadow of doubt that He can be trusted. He is who He says He is. He is mighty and powerful and his love never fails us.
"Great is our Lord and mighty in power; his understanding has no limit." — Psalm 147:5 (New International Version)
I'm linking up for Five Minute Friday where Lisa Jo Baker and other awesome people write for five minutes flat with no self critiquing or no striving for perfection. This week's prompt is: "Mighty."  If you haven't heard about Lisa Jo's new book, you don't want to miss out! Surprised by Motherhood can be purchased at amazon.com. I think you'll love it!