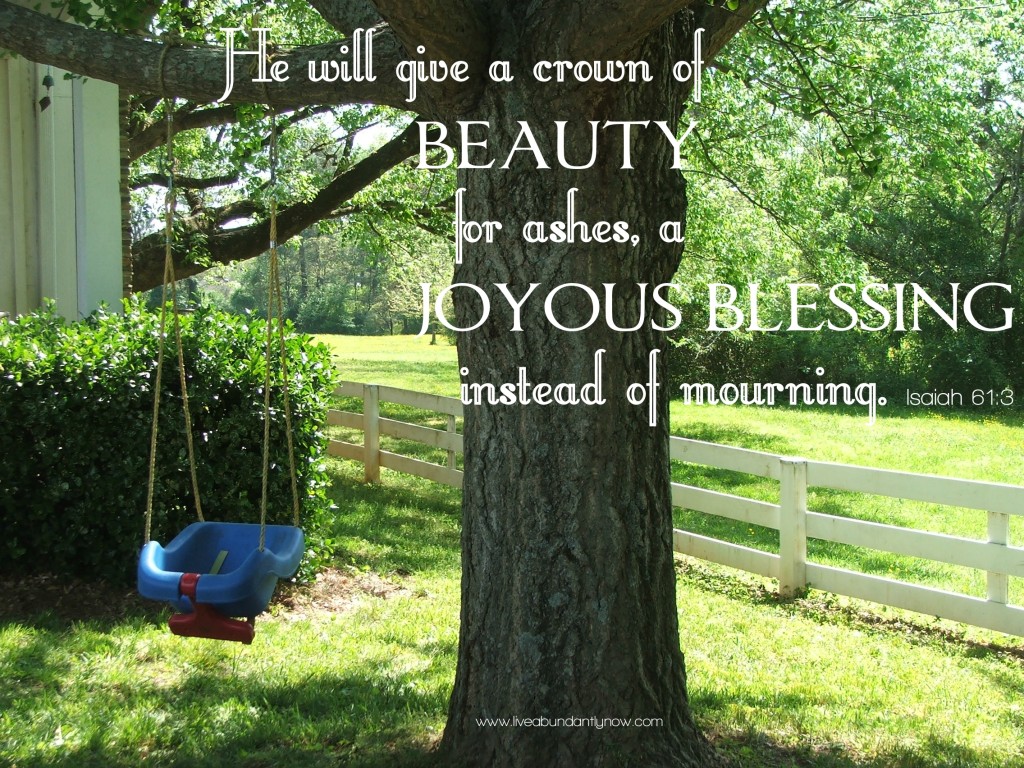 As I shut off my cell phone, I burst into a deep heartfelt cry. I'd just listened to someone spill their heart about a really tragic circumstance. I could feel the pain of another person's heart entering into mine. It hurt me deeply to watch a loved one go through such an excruciatingly painful thing that seemed more like a nightmare than reality.
After I dried my tears, my mind filled with thoughts and questions. How can this be redeemed? How can anything good come out of this tragedy?
Within moments, the questions left my mind and I felt the warmth of Christ's love wash over me. In my spirit, I could hear Him whispering, "I can make beauty out of anything."
As the day went on, I felt God's presence and peace so intensely, and I remembered the song, Beautiful Things, recorded by Gungor. I rushed to my computer and pulled up the video online. As I listened to the words, I began to weep again. This time it was different though. My tears were not filled with distress like earlier in the day. The tears were an expression of joy as I meditated on the fact that Jesus is the Beauty-maker.
If He could take a broken, messed up life like mine and turn it into a beautiful story of love, He can surely take my loved one's or anyone's life and turn the ugliness into something beautiful.
My life is proof that Jesus creates beauty out of messes. He healed my broken, painful marriage and turned my seeds of hatred into mountains of love. He turned my depression into unspeakable joy. He breathed life into my broken spirit and made me new.
Because of the way Christ has redeemed my past, I choose to have child-like faith for every person's life—not just my own. No matter how big the mountain is in a person's life, it's not too big for Jesus. He is the healer of broken hearts and the mender of all things.
With my redeemed life, I've made it one of my life's purposes to spread encouragement everywhere I go and to pray without ceasing for those who haven't yet seen Christ's beauty revealed in their lives.
For those experiencing anguish, you can be assured that Christ will replace the ashes of your past with a crown of beauty and give you a joyous blessing instead of despair. The Spirit of God holds a ray of light so intense that it will penetrate the darkest places of your soul and will fill you with an indescribable peace as you trust Christ to make beautiful things out of your pain.
 "To all who mourn in Israel, he will give a crown of beauty for ashes, a joyous blessing instead of mourning, festive praise instead of despair. In their righteousness, they will be like great oaks that the Lord has planted for his own glory." — Isaiah 61:3 (NLT)