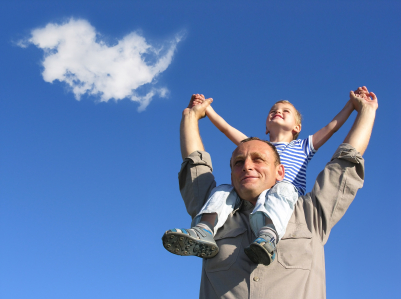 It was during the early morning hours. I felt weak and restless as I was facing a challenge in my life that seemed impossible to overcome.
With tears rolling down my cheeks, I bowed down at the feet of the Father. I cried out for strength. I prayed, "Father, the obstacles on the path laid out for me feel too big." His warm embrace enveloped my heart as His love washed over me. His Spirit soothed my soul and the sweetness of His presence encircled every ounce of my being. His words flooded into my spirit.
 "Child, nothing is too big for Me. I'll never ask you to do more than I created you for. Rest in Me. Rest in My love, rest in knowing there is nothing I'll ask of you that will ever be too big. My grace is sufficient for you. In your weakness, My strength is made perfect. Arise my child. Let me put a new song in your heart. Let My love lift you up and carry you."
As His loving words permeated my heart, my soul was restored in an instant. He breathed new life into my spirit and strengthened me. Joy replaced the tears. Peace covered me and made me ready to begin a new day with a new song in my heart—a song of joy for celebrating the love I had found in my Father's arms.
With the love of God, and His strength—life is made beautiful. He carries those who completely depend on Him.
Lord, 
I lift up each one reading this prayer. Surround her with Your peace and give her a new song in her heart today—a song of joy and a song of hope for all the great things You have in store. I pray in Your name, Christ. Amen.
"My grace is sufficient for you, for my power is made perfect in weakness. Therefore I will boast all the more gladly about my weaknesses, so that Christ's power may rest on me."
— Corinthians 12:9 (NIV)
 "He put a new song in my mouth, a hymn of praise to our God"
— Psalm 40:3 (NIV)
 This post has been revised and edited from a piece I wrote in 2009.