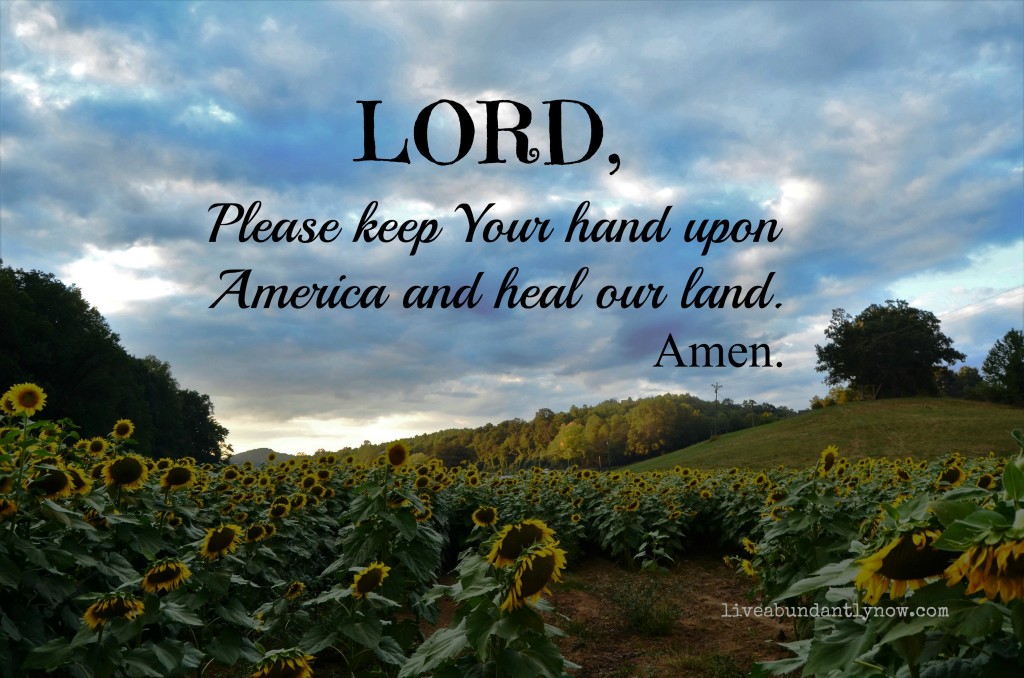 We're living in really dark times; however, the darkness will not overtake us if we stay surrendered to the will of God for our lives. It's a time for excitement as the day draws nearer for Christ's second coming. Even though no one knows the day or hour, we can see the signs all around us that we've entered the season of preparing for the Lord's return.
I'm very excited about the years ahead and I truly believe God is going to turn this nation around in due time. For the past six years, I have strongly sensed in my spirit that the U.S. is called to be the light of the world. It's time for the Church of America to arise in the darkness and pray fervently for change in our country.
Our prayers are more important for America's future than any of us can imagine. Will you please join me in praying for God's perfect will to come forth in America?
Dear Heavenly Father,
Thank You for the vision You have for the United States. Please keep Your hand firmly placed upon our country and heal our land. Let America be a holy nation, a group of people who will proclaim the praises of Your goodness. Revive the Church of America and make us light-bearers. Please turn things around in our cities and let Your chosen one be elected as our president. It is our desire to have a leader who will support Israel and will support our values. We are grateful our nation was founded upon Your truth, and we ask You to appoint the leader who will help to reinstate the foundation of our biblical principles. We know that it is You alone who can bring change and we trust You to carry our nation out of the darkness and into Your marvelous light. We pray in Your name, Christ. Amen.
"But you are a chosen generation, a royal priesthood, a holy nation, His own special people, that you may proclaim the praises of Him who called you out of darkness into His marvelous light." 1 Peter 2:9

Have a blessed Sunday!
Amy