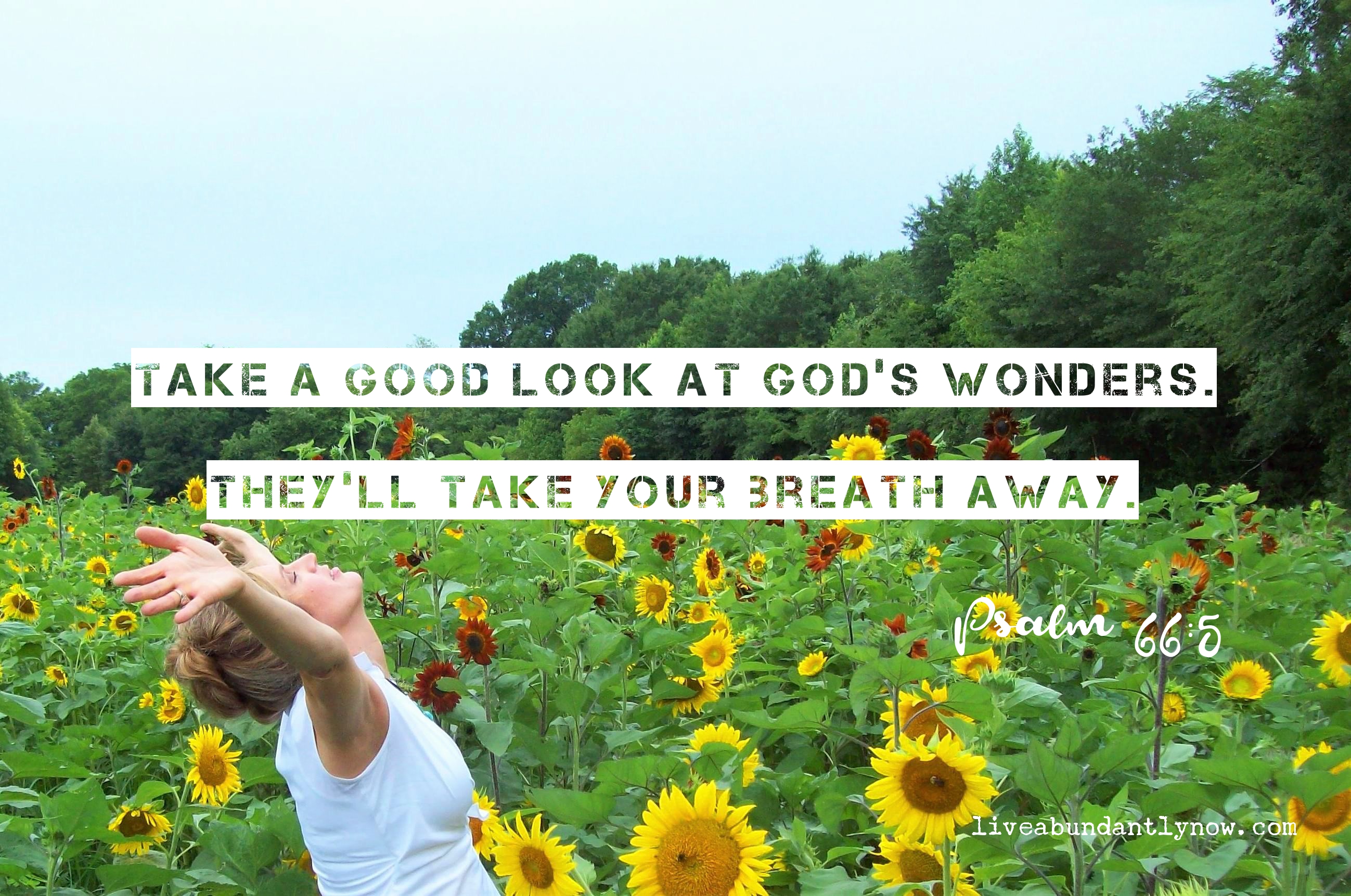 On this glorious Sunday, God's wonders are all around us. Christ is awakening the dead places inside us. He is breathing life into our souls. He is working behind the scenes to bring our dreams into fruition. There is no limit to what He will do in each of our lives as we keep our eyes focused on Him. May we take time to look at the wonder of the life Christ has given us and live abundantly in His grace.
Dear Heavenly Father,
We are in awe of You and we thank You for creating the beautiful earth for us to enjoy. Please help us revel in all the wonders of the world. Fill our hearts with abundant peace and never-ending joy. Let us never look back at the disappointments of the past and choose to look toward the heavenly blessings You have in store for our lives. Let us live as little children with simple faith and trust in You. Let us live in Your light and live with a sense of wonder every moment of every day. We pray in Christ's name. Amen.
Happy Sunday!
XOXO,
Amy