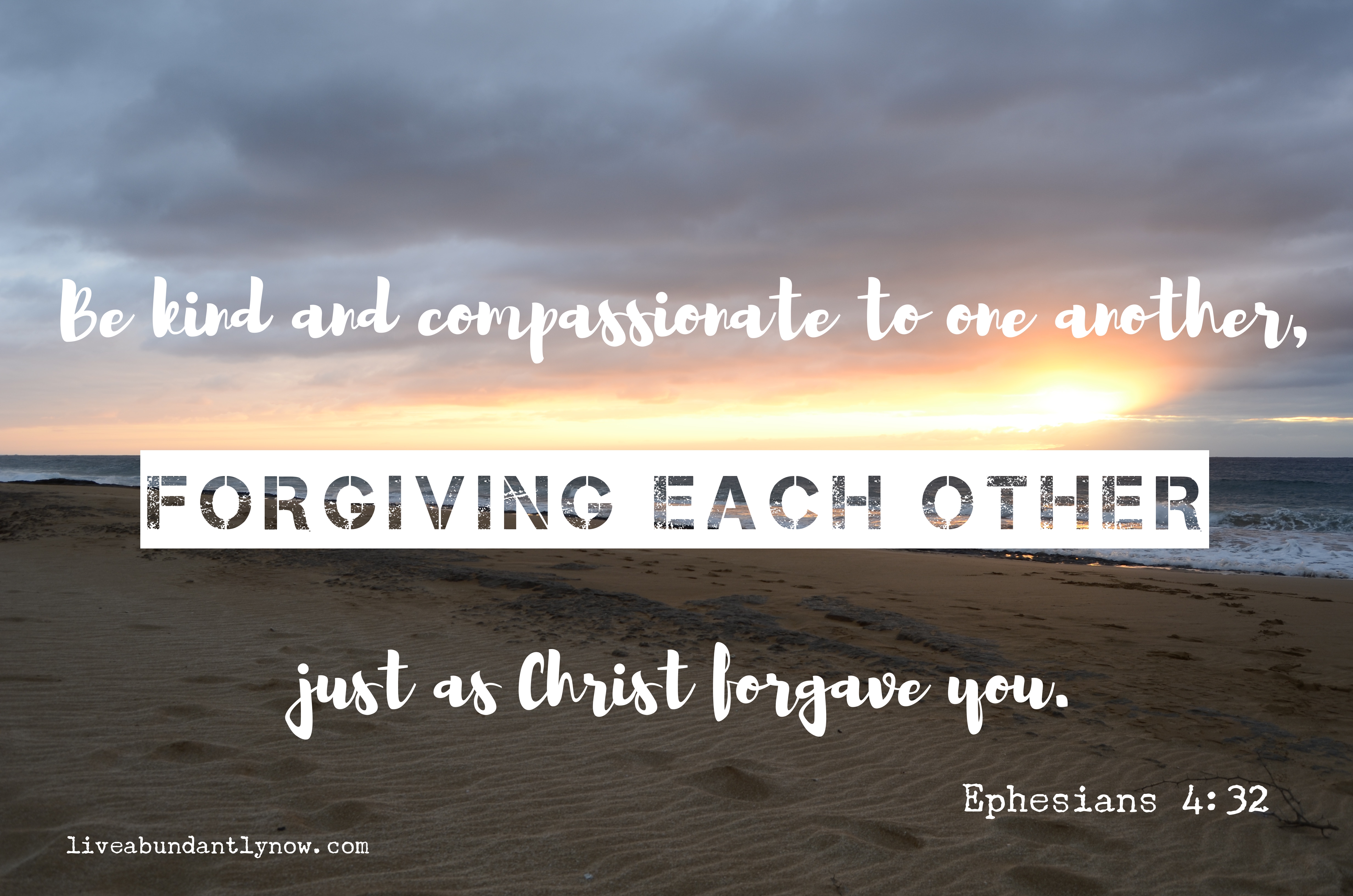 Compassion flooded my heart as I walked into the room where my step-mother, Debbie, was resting while she battled the effects of stage-four cancer. With a frightened look in her eyes, she burst into a cry when she looked at me standing in the doorway. Debbie normally wasn't emotional, but the sympathy in my eyes must have touched a deep place in her spirit.
With a smile, I walked toward Debbie, and her tears subsided as I embraced her. Serenity filled the room while we sat there together enjoying a conversation.
As love flowed from my heart, I asked Debbie if she would like me to say a prayer. Enthusiastically, she said, "Yes!" I held tightly onto her hands and began praying softly over her. The fear I had seen in her eyes began to fade away and a fresh glow illuminated her face.
After a sweet time together, I hugged her firmly and said, "Goodbye." As the door shut behind me, a flood of emotion washed over me and I began sobbing.
The tears were a bittersweet mixture of the sorrow I felt for Debbie's battle with cancer and a celebration of the powerful love I had shared with her in the midst of her pain.
I realized during those precious moments spent with my step-mother that I was reaping the fruit of my choice to forgive her many years before. Decades earlier when I was a thirteen-year-old girl, I met Debbie after my dad moved out of our home. He divorced my mother and married Debbie soon afterward.
The life I had known in my childhood was shattered and I felt the deepest pain I've ever experienced. Bitterness invaded my heart as I blamed Debbie for the break up of my family. In my brokenness, I struggled to open my heart to Debbie until after I matured and realized the burden of carrying the pain was too heavy.
While I watched the example of my mother's forgiveness in the midst of the unwanted divorce, I resisted the urge to stay bitter. Miraculously, through the resurrection power of Christ, I was able to totally forgive Debbie, and the wound in my heart healed.
Forgiveness has the power to make something beautiful out of something terribly painful.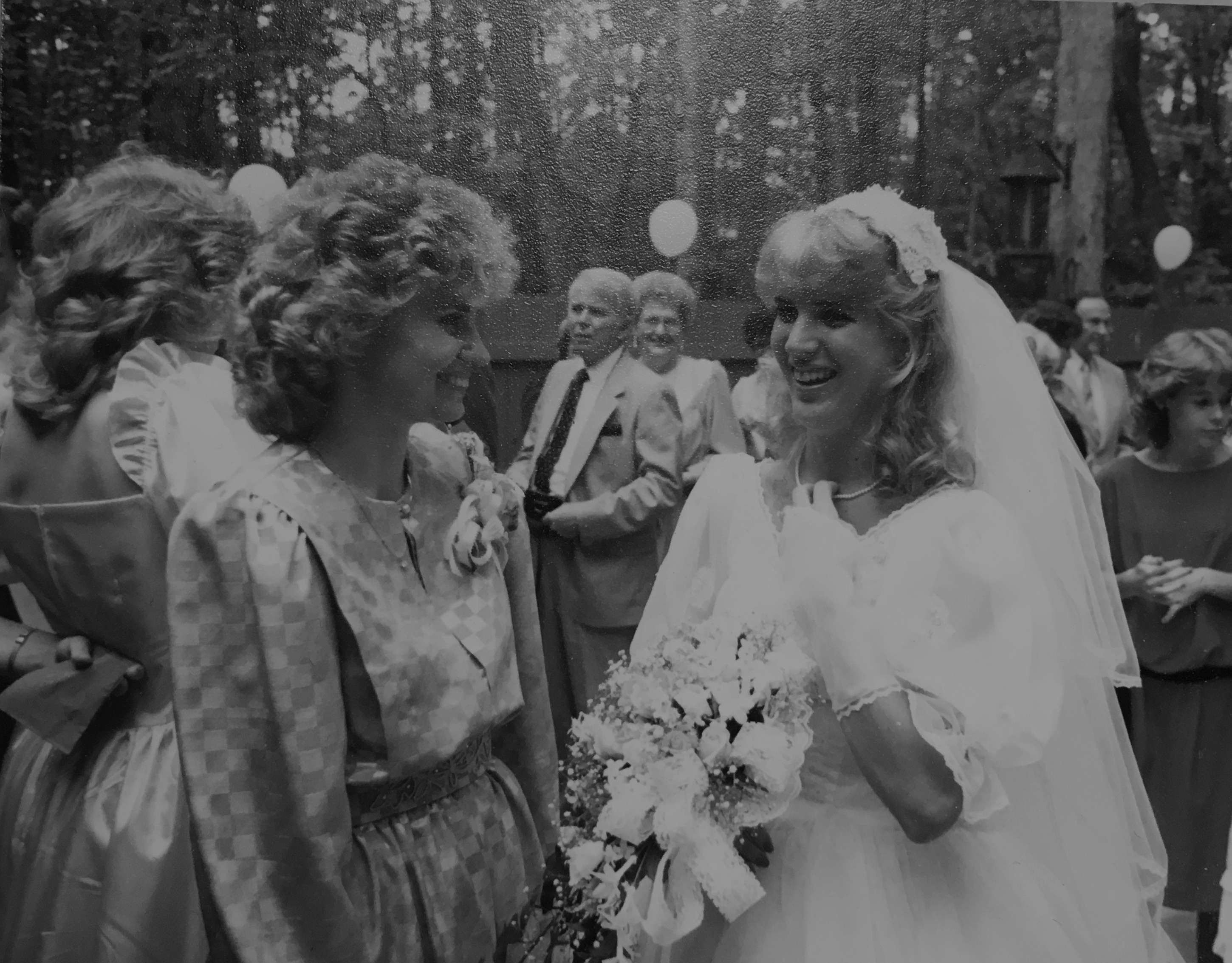 On my wedding day, the photographer got a candid photo with my step-mom joyfully gazing at me. Only Christ could enable such beauty to emerge out of the brokenness from the past.
Years later, as I sat with my step-mom while she faced death, it was evident to me that the choice of forgiveness had truly transformed my soul. The hurting, young teen I once was, could not have fathomed I was capable of loving my step-mother with a love so pure.
While hoping and praying for Debbie's healing, I received a phone call from my father. His voice was solemn as he said, "The doctors are saying it will be just a few hours before Debbie passes away."
I said, "I'm so sorry, Daddy." I was crying as I tried to comfort my father.
Peace encompassed my sad heart as I walked into the critical care unit. It was surreal to see Debbie hooked up to machines and nearly lifeless.
A kind nurse assured me that Debbie was listening even though she was powerless to speak. In those surreal moments, I embraced the sacredness of Debbie's soul preparing to pass from this life into eternity.
As a heavenly aura filled the room, I walked closer to her bedside and with words mixed with tears, I passionately said, "I love you, Debbie; thank you for being a loving step-mother to me."
If it's possible to touch Heaven tangibly while still on the earth, I certainly touched it that day.
I am certain that forgiveness is the birthing place for the most beautiful kind of love. Evidence of the love that grew in my relationship with my step-mother is in a card she gave me a few months before her death.
Debbie's written words will forever be inscribed on my heart. She wrote, "Amy, I have grown to love you like my very own daughter."
After nearly nine years since Debbie's death, she is treasured and the power of forgiveness remains the greatest miracle of my life.
A life without forgiveness is a burdensome existence—it's like dragging a large weighted ball. Without forgiveness, the pain adheres itself to the soul and dampens everything we experience with a thick darkness. When we don't forgive we are only hurting ourselves.
Forgiveness is one of the greatest keys to living an abundant life. The one who walks in love and forgiveness experiences an abundance of spiritual blessings. 
Are you carrying unnecessary weight in your heart? There's no better time than now to choose forgiveness.  Christ died on the cross and rose again so that we can forgive and be free from the pain that weighs us down. Choosing the path of forgiveness leads us to eternal joy, perfect peace, and unleashes the most magnificent, unimaginable love.
Dear Heavenly Father,
Thank You for being the greatest example of love and forgiveness. We surrender to You and repent for the times we have had an unforgiving heart. Please show us the offenses we are holding in our hearts and let us totally forgive every offense that has come against us. Let us live a lifestyle of forgiveness daily and let us have a grace-filled heart that's incapable of being offended. Let us be vessels of Your awesome love and let us be defined by Your powerful gospel of grace. Please use each one of us to make a difference in the world by spreading Christ's love everywhere we go. We pray in the mighty name of Christ. Amen.
Dr. Bruce Hebel teaches a powerful message on forgiveness. If you're struggling to forgive, I highly recommend that you watch the video below and check out the ministry's website to learn practical steps for walking in forgiveness:  ForgivingForward.com.
I'd be so honored if you would subscribe to receive my posts electronically by entering your e-mail address into the box on the right sidebar. Thanks so much to those who have already subscribed.