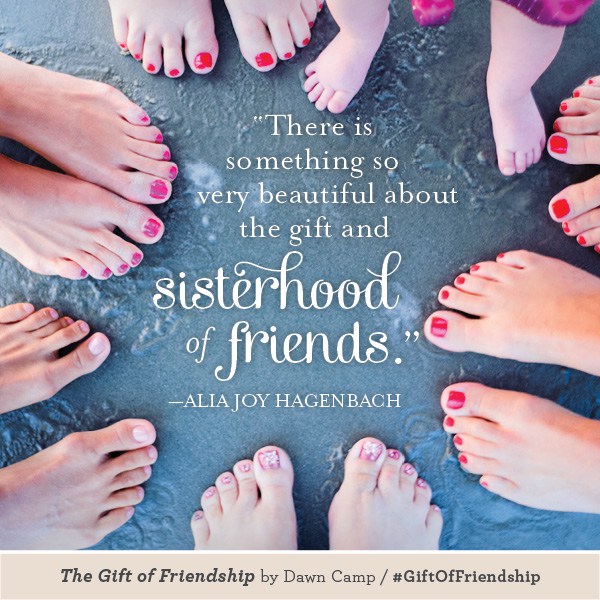 Relationships are what matter most in life. We all need friends to walk closely with us. Real joy is found in our closest bonds with the people we love. Only Christ can meet the needs of the soul, but a healthy friendship grows when we each depend fully upon God while offering encouragement and unconditional love to our friends.
After the birth of my first-born child, I learned that I needed friendship more than I ever had before. I was a young mom, feeling overwhelmed while trying to navigate my way through the great adventure of motherhood. Most of my friends weren't parents yet, and many of them weren't even married. I was craving friendship with somebody experiencing a similar phase of life.
During that season of being a new mom, I saw an ad in the local newspaper for a support group for mothers. I was intrigued, so I decided to call and inquire about the group. I can still remember the initial phone call.
A sweet voice over the telephone said, "Hi, I'm Roxene!"
I was excited to learn that Roxene was the area leader for the mother's group. She and I had an instant connection and we had quite a long chat that evening. Our friendship was already beginning to develop.
Within weeks, I joined the group and eventually I accepted the job of co-leader. During the next nine months, the group grew and my friendship with Roxene grew. Things were going smoothly until the holiday season approached and the leadership responsibilities became a burden to me. I wrote a letter to Roxene expressing my concerns and my need to resign as co-leader, and it led to a misunderstanding between us.
Shortly after that, I noticed the warmth in our friendship began turning to coldness. I was faced with two choices. Would I be willing to let go of the hard feelings? Or would I let bitterness begin growing and lose a friend? Being a young woman in my twenties, I had very little relationship experience, but I knew what the Bible says about forgiveness.
In Colossians, it says: "Bear with each other and forgive each other whatever grievances you may have against one another. Forgive as the Lord forgave you."
I made the choice to do the right thing. After several weeks with no contact, I decided to call her and make things right. It was awkward and uncomfortable working through our misunderstanding, but it was necessary for our friendship to survive. We talked through our feelings and patched things up quickly.
As I stepped out and chose forgiveness, I could have never dreamed of the blessings that would come from my friendship with Roxene. Through our friendship, I learned that authenticity, patience, forgiveness, and compassion are required for a trusting bond to develop.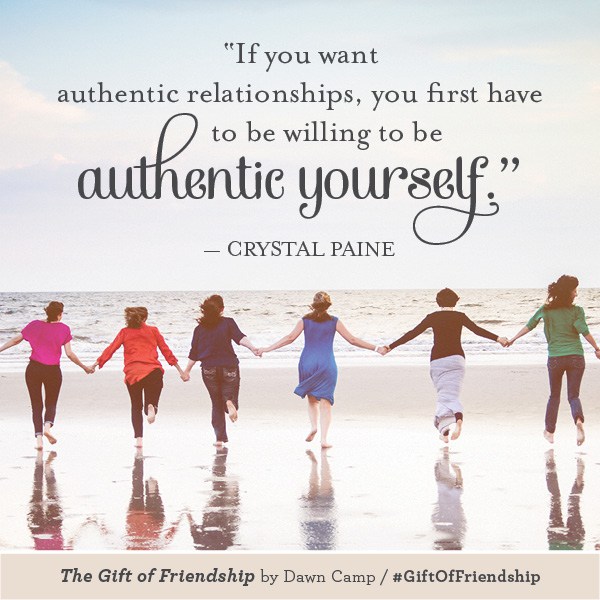 The depth of our friendship was revealed when my second child was born and Roxene had recently gone through two miscarriages. She was brave enough to lovingly tell me that it was hard for her to be around my newborn son. It was Roxene's willingness to be authentic that allowed me to work on understanding that she needed extra compassion and time to heal from the pain of her losses. Even though it was a challenging season, it ultimately caused our friendship to grow stronger.
After twenty-five years, Roxene and I are still close friends. We've been through the ups and downs of life together. We've cried with each other during the darkest seasons and we've celebrated together during the joyous seasons of our lives. Laughter and immense joy have filled our hearts when we've shared our victories with each other.
Friendship is a powerful bond that requires sacrifice, grace, and unconditional love.
I've chosen to work hard on developing friendships, and I am grateful I've gained a number of really close friends. Each one is unique in her expression of Christ's love to me.
We cannot be close friends with people without living authentically and walking through their pain with them and cheering them on wholeheartedly in their successes. Friends are meant to be the ones God uses as the vessels of His love.
We know we have a true friend when we are free to be who God made us to be in their presence. We can enjoy sharing mutual love, respect, forgiveness, trust, loyalty, support, and kindness—all of these magnificent treasures of true friendship.
For encouragement in developing stronger friendships, I recommend that you read The Gift of Friendship by Dawn Camp. I reviewed the book in my last post. To learn more about Dawn's book, visit her website or get your copy here.
Lord,
Thank You for the gift of friendship. Let all of our friendships be built on the foundation of Your love, and use our friendships to establish Your perfect will for our lives. In Christ's name, we pray. Amen.
This post was revised from an article I wrote in 2008 for a prayer ministry. 
Photos were provided by Dawn Camp.