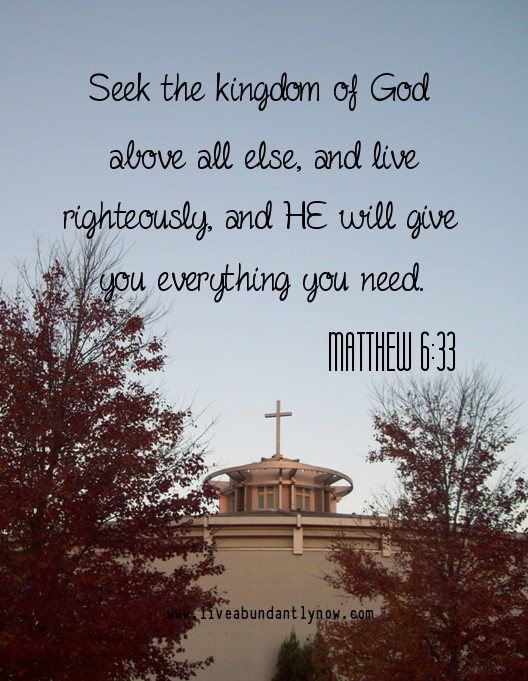 As a young married couple, my husband and I were sailing through life enjoying the comforts of a really good income. Michael was super ambitious and working for Burroughs Corporation in his twenties. I was ambitious, too, and braved three interviews to get hired by Procter and Gamble.
During my first pregnancy, we were in excellent shape financially. We assumed we would be raising our family with a great income. To our surprise though, Michael was laid off due to the merger between Burroughs and Sperry. The two corporations became a new one: Unisys. This resulted in job losses for a number of employees. Michael's job was cut during a third lay off period, three months before our first child was born.
In the midst of the shocking news, we saw God's hand working. Christa was born only one day before our medical insurance was dropped. We were grateful for such perfect timing.
After the lay off, we were wondering: What should we do now? The main thing Michael and I agreed upon strongly is that we did not want to place Christa in daycare. My boss understood my situation, and she worked it out for me to drastically cut my work schedule, so I could focus on parenting.
Michael dreamed of being an entrepreneur, so he was elated when his boss retired from Burroughs and asked him to be his partner in starting a computer business. Michael worked from home, making a fraction of his previous income and stayed with our daughter while I worked very part-time hours.
Several years later, Procter and Gamble was transitioning into using computers for processing orders. The training would have required more hours of work for me. With mixed emotions, I took a leap of faith and quit my job, desiring to pour myself into motherhood more than any other job.
It wasn't long after leaving my job that I learned the old adage is true: "When one door closes, God opens a window." After leaving the corporate world, God opened new doors for me to earn money. Working as a nanny for other children kept me from having to leave my daughter in the care of someone else.
After my son was born, I was more determined than ever to savor motherhood. More doors opened for flexible part-time jobs, enabling me to be a home-schooling mom.
As my husband and I lived by faith, we chose to reject the popular definition of the AMERICAN DREAM. Our dream transitioned into living more purposefully. We intentionally chose the less popular path of a really simple life.
Our choice was not easily done, but taking the road of faith is never easy. Following Christ is the most fulfilling journey, but it's not the easiest path.
With determination to stay true to our convictions, we passed through some really tough seasons. God carried us through the loss of Michael's computer business, several more job losses and home business losses.
At one point, Michael had to deliver pizzas for several years. He worked nights at the YMCA in addition to his day job for a season. And while my daughter and husband attended college during the same time period, it was necessary for me to work weekends and late nights to make ends meet.
Our faith in Christ sustained us through every challenge and led us to new opportunities. In 2010, after two decades of riding a financial roller-coaster, we were elated when Michael earned a Biomedical Engineering degree. In his late forties, Michael began a new career in the medical diagnostics field.
I cannot say I miss the twists and turns of our past, but I would definitely relive all of the challenges over again for the great treasures I gained along the way.
Now that my children are grown—one in college and one college graduate who's working for a non-profit corporation—I'm grateful I chose the kinds of work that gave me the flexibility I needed as a mother. Looking back, I know I made the right choice for my family. There's nothing that could replace the value of the time spent raising my children.
I'm happy to share the priceless lessons I learned through experiencing financial hardships. I hope you'll find encouragement from these truths.
God is the ultimate provider.
Seek the kingdom of God above all else, and live righteously, and he will give you everything you need. — Matthew 6:33 (NLT)
Confidently knowing that Christ is trustworthy is the greatest lesson I learned during our financial struggles. My family received miracles in ways we could not have experienced otherwise. Our lack of finances at times forced us into an infant-like dependency upon Christ. Through our hardships, we got to experience the extraordinary power and provision of God, our Father.
Giving to others is better than receiving blessings ourselves.
We must help the weak and remember the words of the Lord Jesus, how he himself said, "It is more blessed to give than to receive." — Acts 20:35 (ESV)
The greatest need as human beings is our need to give. Early in our marriage, Michael and I chose to give in various ways, including sponsoring missionaries with monthly support. After several job losses, our ability to sponsor missionaries was hindered temporarily. However, I learned that generosity doesn't have to be limited by the amount of money we have. We can give generously by giving our time, our talents, and our love, regardless of our income level.
The greatest joy comes after seasons of waiting.
The Lord longs to be gracious to you; therefore he will rise up to show you compassion. For the Lord is a God of justice. Blessed are all who wait for him! — Isaiah 30:18 (NIV)
Instant gratification is not a good thing; I believe it actually limits our ability to appreciate and enjoy things. I learned that waiting is a gift. Having to wait on something actually heightens the experience, simply because the delay makes the fulfilled desire extra sweet. One of my best memories is when we visited Disney World in 2012 after many years of waiting to go together as a family. The joy was multiplied and intensified greatly as a result of the delay.
Christ carried our family through the challenges and then graciously restored our finances above and beyond what we had hoped for.
Christ provides. He restores. He directs our paths.
Be encouraged if you are facing a financial challenge. I am confident that God will do for you what He did for my family if you trust and seek Him wholeheartedly. With Christ, it's possible to live abundantly in all seasons of life.
PART TWO of this article will be posted next week.