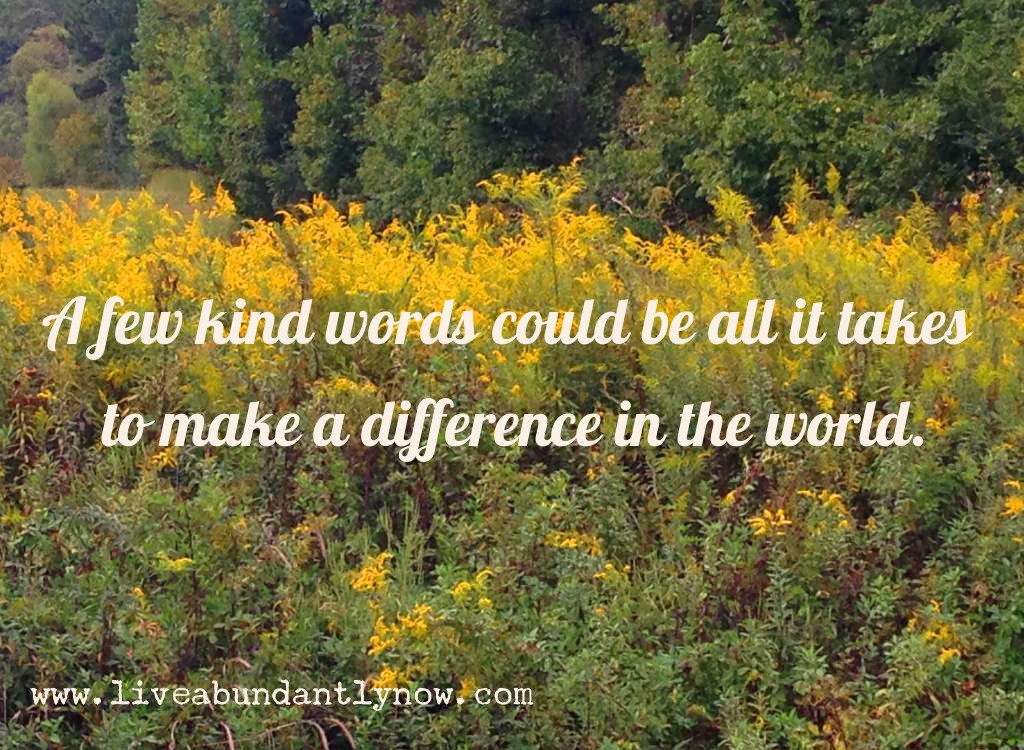 During the years my husband was attending college full-time, I worked at an event facility that specialized in hosting weddings. It was the most physically exhausting time of my life. I was working multiple jobs during the week and I was working long hours and very late nights on the weekends to make ends meet while Michael was unemployed.
Even though it was a season that stretched me, I would relive it all over again because of the spiritual growth and the lessons I learned during that time of life.
One memory from those hard days stands out more than any other. It happened while I was working at the event facility during a night shift. The kind words and actions of a complete stranger encouraged me and left a permanent mark on my heart.
I remember it clearly. I was moving swiftly around the ballroom, dressed in a tuxedo shirt, black vest, and a bow tie as I cleared plates and silverware off the big, round tables. My arms ached from the long hours of hard work during my husband's season of unemployment.
As I reached down to pick up a plate, I heard a woman's sweet voice speaking to me. I felt her hand gently nudging my arm as she said, "I know how hard it is to do what you're doing. I have children, and I'm working a job similar to yours to make ends meet."
Immediately, her words began melting my stress, and she slipped some folded money into my vest pocket. Then she paused for a second or two and did something that touched the deepest part of my soul. She leaned over and kissed me on my cheek, treating me like royalty.
My tear-filled eyes locked with her eyes and my voice cracked as I said, "Thank you." It was obvious she knew I was feeling weary. My tears conveyed the message that she had deeply touched me.
Her kind gesture and words of encouragement caused my spirit to be lifted high in an instant. It was as though Christ had shown her that I, too, was a mother, and I needed to be encouraged.
With the formal setting of the ballroom, I knew it would be unprofessional to show the full extent of the emotions in my heart. So I hurried over to the door that led into the storage room. As I pushed the door open, I burst into a deep cry.
While reaching into my vest pocket and pulling out a twenty dollar bill, the magnitude of what she had done hit me. At a place where tips are not normal, it was obvious that God had nudged her to be kind and to generously tip me.
That evening I went home feeling treasured, and during the remaining years of working at my weekend job, I felt empowered. A woman's small act of kindness helped me to be invigorated and remain strong through a tough season.
Later on, my husband earned a college degree and landed his dream job, and my long-time dream of being a stay-at-home mom was fulfilled. Looking back, I realize the power of that sweet woman's kind words and deeds helped to strip away the pride in my heart and helped mold me into a more compassionate woman.
It's been quite a few years since a stranger at my job powerfully impacted my life, yet I remember it like it happened yesterday. It was the tough season of living paycheck to paycheck—barely able to pay our bills—that I learned the most about kindness and generosity. Now, when I'm out and I see a weary person, I think of the woman whose kindness uplifted me during a hard season, and I strive to be one who shares the same kindness that was bestowed upon me.
A few kind words or a generous tip could be all it takes to change a person's outlook and make a real difference in the world.
Have you ever been the recipient of a stranger's kindness? I pray God will convey His love to you through someone's kindness today or prompt you to share kind words and that you, too, will experience the power of kindness.
Lord,
Thank You for being the ultimate example of kindness and encouragement. Help us to remember to encourage the people around us with gracious words and gestures of kindness. I pray in Christ's name. Amen.
"Kind words are like honey—sweet to the soul and healthy for the body."
— Proverbs 16:24 (NLT)