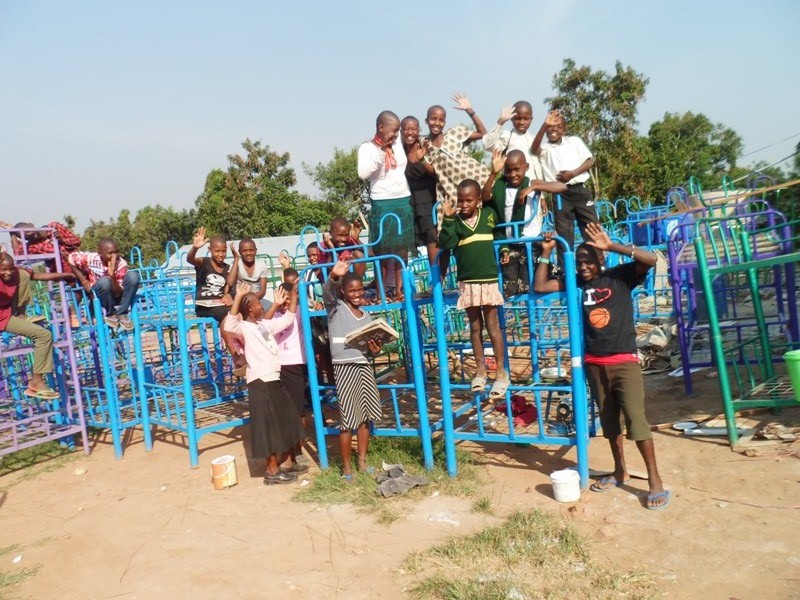 I was inspired by the power of prayer working in my life and in the lives of my children to write Prayers of a Mother's Heart: For a Chosen Generation, an eBook about faith-filled prayer with several personal stories and over twenty-five actual prayers.
One of my goals for the book was to use it as a fundraiser for our plans to adopt a Ugandan child. During the process of writing and publishing my eBook, our plans to adopt shifted. We listened to God's voice guiding us to postpone the adoption plans until after our youngest child graduates from high school in 2015.
Although, we postponed our adoption plans, my passion for the Ugandan people has only gotten stronger. A beloved friend introduced me to Hands of Love, a ministry that cares for over 1,400 orphans. My husband and I partnered with this ministry because we love how they're meeting the needs of children who would otherwise be living on the streets, struggling to survive.
This past year, we were over-the-top excited to buy a bicycle for our sponsored staff member at Hands of Love and to provide money that helped fund bunk beds for the children who aren't sponsored. I'm sharing this only to testify of Christ's goodness for restoring our finances so that we may bless others.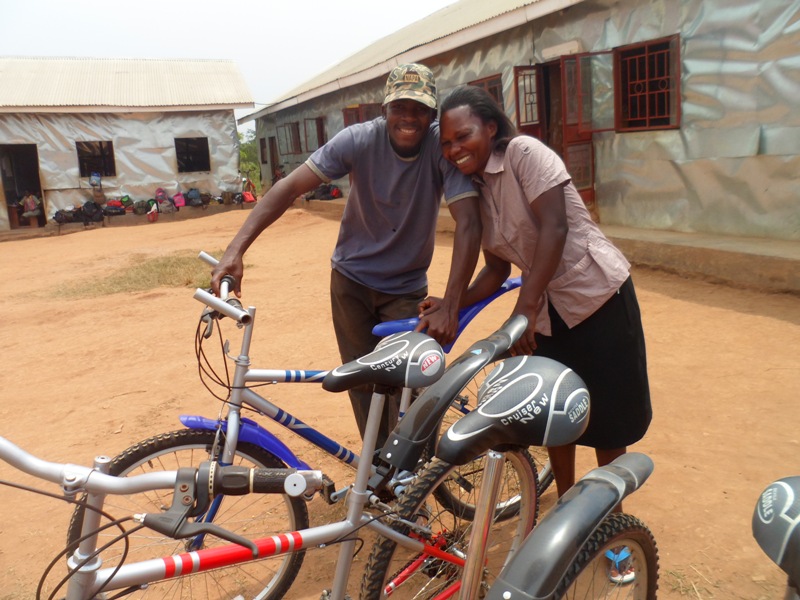 The staff members at Hands of Love are ecstatic about their new bicycles because they don't have to walk miles to work and to church anymore. I can only imagine the relief they are feeling.
So, what does a prayer eBook have to do with giving bunk beds to orphans and providing bicycles to the staff members at the orphanage?
Prayers of a Mother's Heart will be .99 cents through April 8th as a special promotion. I plan to use the proceeds from this promotion to help purchase more bunk beds or whatever the children at Hands of Love may need.
Can you imagine sleeping every night on a hard floor? A child's world is changed when they are given a comfortable bed and provided with safe shelter. My heart is rejoicing to be able to make a difference in a child's life so that he or she will one day make a difference in the world.
Prayers of a Mother's Heart was written with a divine purpose to bless children and can be downloaded at Amazon.com.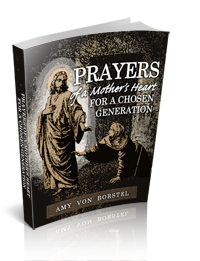 May Jesus use each of us to make a difference every day in the lives of those in need.
The photos were taken at one of the Hands of Love orphanages.