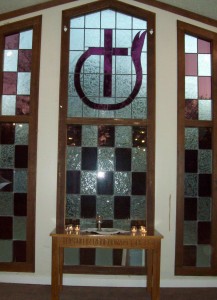 I remember when I first began encountering the presence of God. It was after my parents had divorced and my heart ached terribly.  I was a young teen desperate for the healing love of Christ. I would turn on my worship music and lie still until I felt a tangible sense of God in the room with me. This is how I know Christ is real. His power heals and changes in a way that's only possible through a touch of the Divine.
There is nothing like experiencing the realness of the Creator of the universe.
God's love heals and transforms us when we make Him our sole focus. Christ whispers words of love to us when we seek Him wholeheartedly. His words woo us into His arms. My love is what your soul is yearning for. Draw near to Me and I will come near to you, He whispers ever so softly.
Have you encountered God lately? I pray that you will feel His presence in a tangible way in the moments that you need His loving touch and warm embrace.
"Draw near to God and He will draw near to you…" James 4:8 (NASB)