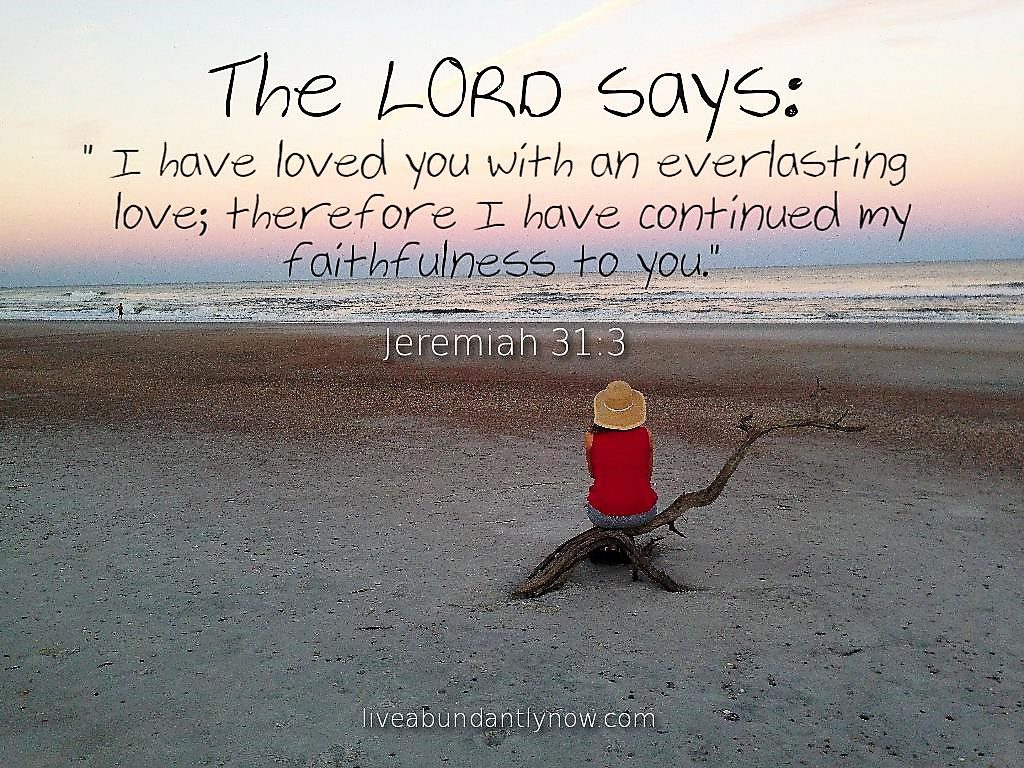 The greatest love story of all time is the story of Jesus Christ and His gift to mankind. Christ died an agonizing death for us, so that we can have abundant life and live in eternal peace.
There's no other love that can satisfy the soul as completely as Christ's love.
Whatever is happening in your life today, I pray you will know you are treasured by God and I hope you find fulfillment in His perfect love.
Dear Heavenly Father,

Thank You for Your perfect love. Help us to be strengthened with the power of Your Holy Spirit. Let us be rooted and grounded in Christ's love. Help us to comprehend the depth of the love of Christ and let us be filled up with the fullness of God. Let our souls be completely satisfied in Christ alone. We pray in Christ's name.
"For this reason I bow my knees before the FATHER, from whom every family in Heaven and on Earth derives its name, that He would grant you, according to the riches of His glory, to be strengthened with power through His Spirit in the inner man, so that Christ may dwell in your hearts through faith; and that you, being rooted and grounded in love, may be able to comprehend with all the saints what is the breadth and length and height and depth, and to know the love of Christ which surpasses knowledge, that you may be filled up to all the fullness of God." 
HAPPY VALENTINE'S DAY!
Grace and peace to you,
Amy
I'd be so honored if you would subscribe to receive my posts electronically by entering your e-mail address into the box on the right sidebar. Thanks so much to those who have already subscribed.