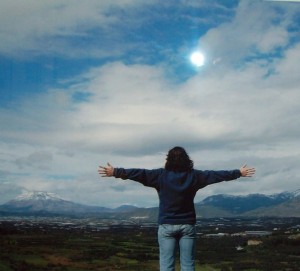 I had heard people proclaim, "I'm mad at God!." But I had never experienced it myself until one summer evening. I had felt abandoned by the Lord at times, but this was different. I laid my head on my pillow one night and said, "Jesus, I'm mad at You."
There was a breakthrough I needed in my life and it just wasn't happening on my time table. So I blamed it on God. After several minutes, I fell asleep.
I woke up eight hours later thinking, "How ridiculous for me to be mad at Jesus. He's the only One who can truly rescue me. Being mad at Him won't help anything." Within minutes of waking, I prayed, "Lord, forgive me for my silliness. Please forgive me for being mad at You."
Right there, while lying in my bed, I said, "Lord, I surrender everything to You."
Previously, I had surrendered parts of my life to Him and had been following Him for years and years. This was different though. It was a defining moment for me. It was the last time I ever tried to do things without His help and guidance.
And guess what? I received the breakthrough I was waiting on within weeks. At last, my life was permanently on the course that leads to abundance and beauty, leaving disappointment behind forever. I realized the day I surrendered everything to my Creator that I am free at last to live in His abundant peace forever until Christ returns.
"The thief only comes to steal and kill and destroy; I came that they may have life, and have it abundantly." John 10:10 (NASB)
I'm linking up for Five Minute Friday where Lisa Jo Baker and other awesome people write for five minutes flat with no self critiquing or no striving for perfection. This week's prompt is: "Last."  Today, I wrote for about nine minutes, trying to find a good stopping point.
Photography Credit: Christa von Borstel