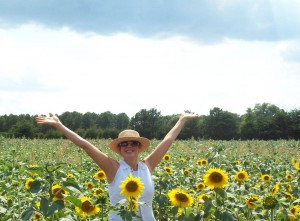 As my mom reached out and touched my step-mom's shoulder, I saw a love I had never seen before. I remember the day like it was yesterday. We were at a family event after my dad had left our home to live with and marry another woman. It was a day when we were all together again after the divorce of my parents. It could have been disastrous and filled with tension and stress. But instead it was a day filled with grace.
The unconditional love of Christ was revealed through my mother's actions as she showed true kindness and love to the woman who had lured my dad away from her. It was the grace that I saw coming from my mother's heart that impacted me eternally. These memories are what beckon me daily to live as my mother lives, to live as a woman steeped in grace—loving freely all those who have hurt, used, or mistreated me.
True freedom comes from living in the grace that was given to all mankind when Christ paid the final penalty for every wrong thing we've ever done or will do in the future.
Oh, the beauty of God's amazing grace makes my spirit soar and makes me want to frolic in a field of flowers.
"But continue to grow in the grace and knowledge of our Lord and Savior Jesus Christ. To him be the glory, now and forever. Amen." 2 Peter 3:18 (Good News Translation)
I'm linking up for Five Minute Friday where Lisa Jo Baker and other awesome people write for five minutes flat with no self critiquing or no striving for perfection. This week's prompt is: "Grace." Today's post took me about ten extra minutes.
The photo of me was taken at the sunflower fields in Rutledge, Georgia.