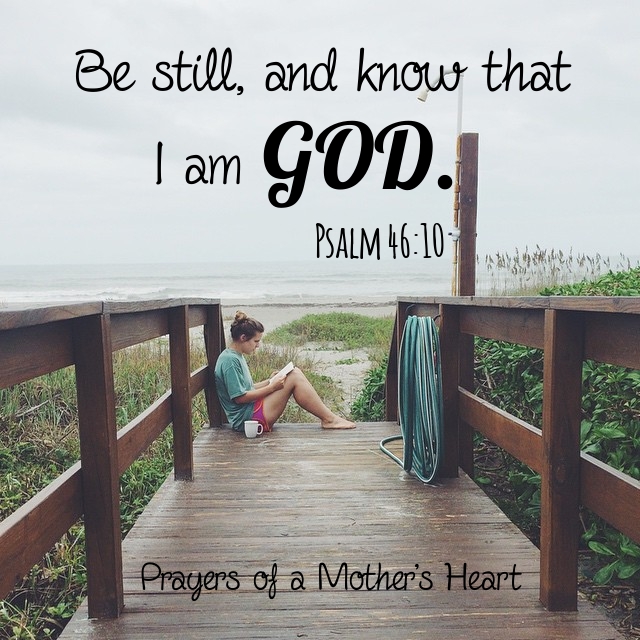 Years ago during a very difficult season of my life, I remember praying desperately for God's intervention. There were intense circumstances surrounding me that drove me to the throne of God.
In the midst of that difficult season, I read the scriptures in Psalm 46.
1 God is our refuge and strength,
an ever-present help in trouble.
2 Therefore we will not fear, though the earth give way
and the mountains fall into the heart of the sea,
3 though its waters roar and foam
and the mountains quake with their surging.
4 There is a river whose streams make glad the city of God,
the holy place where the Most High dwells.
5 God is within her, she will not fall;
God will help her at break of day.
6 Nations are in uproar, kingdoms fall;
he lifts his voice, the earth melts.
7 The Lord Almighty is with us;
the God of Jacob is our fortress.
8 Come and see what the Lord has done,
the desolation he has brought on the earth.
9 He makes wars cease
to the ends of the earth.
He breaks the bow and shatters the spear;
he burns the shields with fire.
10 He says, "Be still, and know that I am God;
I will be exalted among the nations,
I will be exalted in the earth."
11 The Lord Almighty is with us;
the God of Jacob is our fortress.
After reading the 46th Psalm, the tenth verse practically jumped off the page.
"Be still, and know that I am God."
As I focused on those eight words, I knew that the Lord was speaking directly to me through Psalm 46:10. At the time, my circumstances seemed impossible to overcome, but I clung to the hope found in Christ.
Through the trials of life, I learned about the gift of stillness. From that low point, I discovered that God's presence is the greatest treasure of all, and prayer became the key component of my life. My circumstances did not change instantly. In fact, it took over a decade for me to see permanent change in my life.
Step by step, Christ restored my broken life and turned it into something beautiful. It was a long process, kind of like creating a magnificent work of art. In most cases, beautiful art cannot be produced instantly. Real beauty is created through a process.
Are you waiting for God to turn something bad into something beautiful?  Keep pressing forward in faith and draw near to God.
Be still, and know that Christ will bring beauty into the broken places of your life.
As you wait on God, I pray that you will savor the gift of stillness every day.