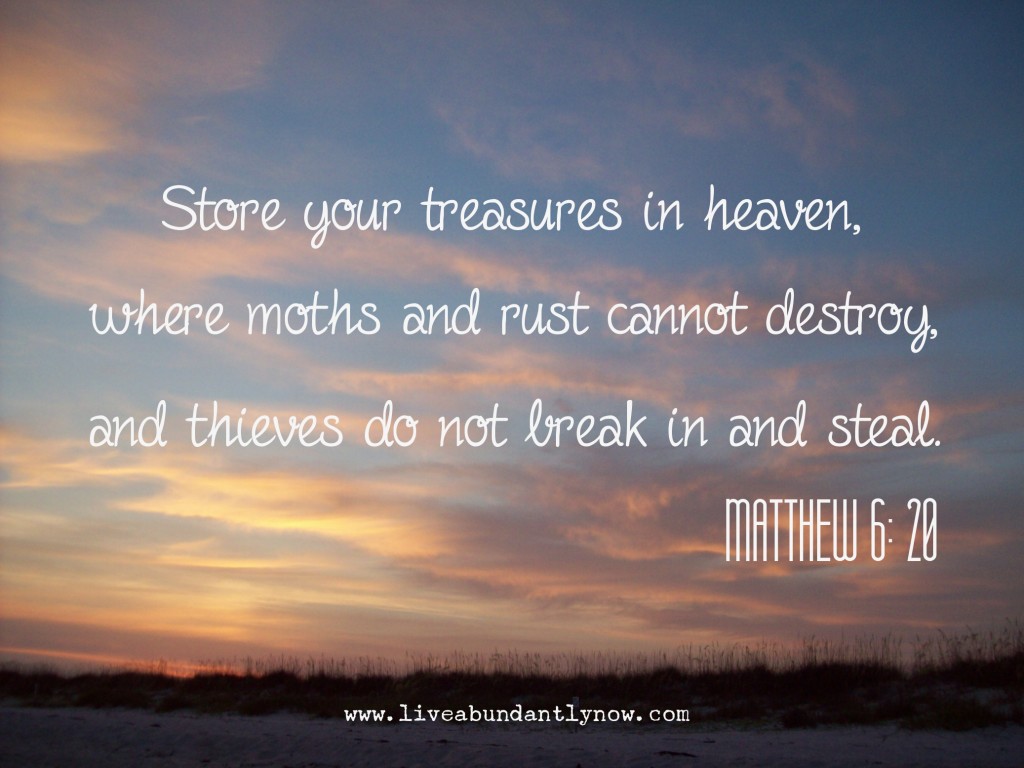 We had just sat down for dinner when my preteen son noticed the bottle of salad dressing was not his favorite kind. Like a typical American kid, Thomas said, "Yuck. I'm not eating a salad tonight if this is the only salad dressing we have."
At the time, our grocery budget was very small because of our less-than-average income. We ate rice and beans very often and didn't buy many well-known brands. I had bought a salad dressing for about half the price of the popular brand.
I decided to refrain from lecturing my son during dinner. With patience, I picked up his salad bowl and placed it in the refrigerator while saying, "I'm sure someone else will be happy to eat your salad later on."
As we sat at the table enjoying our meal together, Thomas got out of his chair and walked to the refrigerator a few minutes later. With a puzzled tone I asked, "What are you doing?"
In a subdued way, Thomas said something like this: I know there are children in the world who don't have enough to eat. They would be happy to have a salad and wouldn't be complaining. So I'm happy to eat my salad.
Immediately, tears came to my eyes and a warm feeling washed over me as I realized that my son had grasped a concept I'd been trying to teach him throughout his young life. I rejoiced greatly that he'd learned something around the age of eleven that many people four times his age couldn't grasp. It was evident Thomas understood gratitude that day. Amazingly, I have never heard him complain about anything he lacked since then. In a society where it's more common to be ungrateful, my children learned the gift of gratitude during our hard times.
From the day my children were able to talk, I would not allow them to complain. Especially during the times when our income fell very low, I would remind them of our blessings by saying, "We will not ever feel sorry for ourselves. We are so blessed to have a roof over our heads, food to eat, and clothes to wear." It was important to emphasize the point that we had absolutely nothing to complain about, ever.
Last month, I shared about our journey that led to our financial challenges in "Part One: Lessons I Learned During Financial Struggles." As we're in the midst of the Christmas season, it's a good time to think about what really matters most in life.
Are you discouraged because you can't buy your family expensive gifts for Christmas? Let me encourage you with some of the great lessons I learned when we were scraping by on a small income.
A grateful heart makes it possible to be joyful in all circumstances.
Gratitude takes the focus off of what we don't have and places the focus on what we do have to be thankful for. A thankful heart is a joyful heart. I learned to be content in all circumstances when I lived with a single mom as a teen girl. My son and daughter learned to be content as a result of their simple upbringing. At eighteen and twenty-five years old, they are both grateful for everything they have. As a family, we learned that we are very blessed even when we have less than others.
Children thrive in a loving environment even when finances are lacking.
Now that my two children are grown, I can see clearly that raising them without an excessive amount of finances was actually a very good thing. When the environment is filled with unconditional love and joy, children are content with simple gifts. During the years we struggled financially, my children were learning to think of others more than themselves. Instead of having an entitled attitude, my children grew into contented, generous, and compassionate people. I believe growing up with less than their friends helped mold them into people who want to serve others. They give sacrificially by volunteering at non-profit organizations and helping the homeless and other people with unmet needs.
There are many creative ways to live frugally.
It's not the amount of money we have; it's how we manage what we have. We learned how to buy things for a fraction of the cost. Making handmade gifts, shopping at thrift stores, finding deals at consignment stores, and buying used items on eBay are some of the ways we found affordable gifts for our children through the years. One year, my husband bought a used XBOX game system for $40.00 along with about five games for our son's Christmas gift. Thomas was ecstatic with joy about receiving his first game system. During one Christmas season, I found our daughter a "like new" bicycle at our favorite thrift store. Christa was elated about her beautiful, pink bike. She could have never imagined that it was purchased for only $15.00. With my childlike faith, I believe God placed that bike at Bargain City Thrift Store especially for my daughter.
Contentment does not come from material things.
No matter how much a person tries to believe that happiness comes from having stuff, it's simply not the truth. The human soul has a God-sized place that can only be filled up with God's love. Nothing can satisfy the soul's need except for our Creator. Unhappy people try to fill their souls up with things money can buy. That's why they are not truly content.
Are you feeling the contentment that comes from knowing Christ? I pray you will draw near to God and that His presence in your life will be your greatest treasure. The things of this earth are slowly wasting away. Love, joy, peace, kindness, and generosity are things that will last forever.
May you find your joy in the eternal treasures this Christmas season.
"Store your treasures in heaven, where moths and rust cannot destroy, and thieves do not break in and steal."
— Matthew 6:20