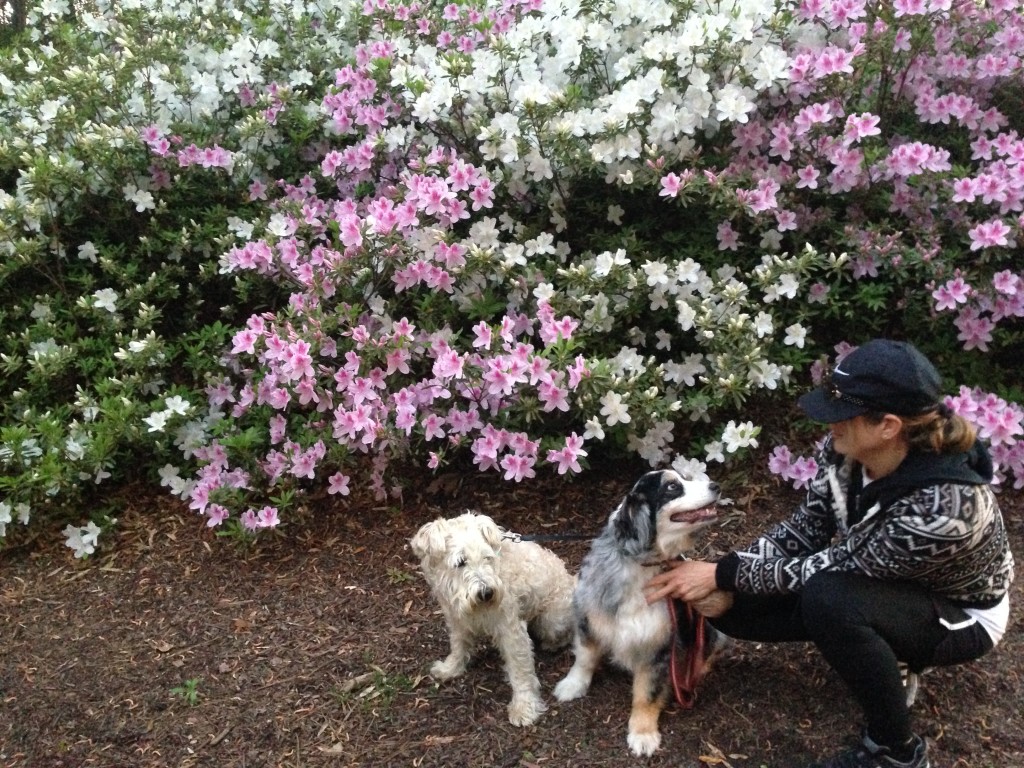 The routine things of life can weigh us down or they can be opportunities to find the divine in the mundane. Every day is an opportunity to see God's beauty and His hand working in our lives.
One of the things I love most about Jesus is that He makes the most ordinary days seem absolutely extraordinary. Walking a dog in the park, a trip to the grocery store, or simply doing yard work can be filled with magnificence because of the awareness of God's constancy in our lives.
Being aware of God's presence makes life beautiful no matter what.
During the past week, a young mom began chatting with me while I was standing in the check-out line at a store. She told me several things about her little girl and I shared some things with her about my grown children. It was refreshing to talk with her.
As she stepped away to walk toward the exit, I noticed that "JESUS" was written in big, bold letters on the back of her t-shirt. With a smile, I said, "I love your shirt." While telling me it was a favorite shirt of hers, she turned around so I could read the words.
With bubbling joy, I said, "Those words are written on the key chain that belonged to my grandmother." She smiled and it seemed obvious that she knew she had blessed me.
As she walked out of the store I said, "God bless you." My heart was overjoyed over a short encounter with a stranger.
My beloved ninety-five-year-old grandmother passed away in February. My dad gave me Mema's jewelry box shortly after her death. Tucked inside with the jewelry, there was a key chain with these words: "The key to my heart is JESUS." The phrase was new to me and the key chain instantly became my favorite. The words reminded me that only Christ can fully satisfy the heart. He fills the empty hole that's left when a loved one dies.
I don't think it's a coincidence that I was chatting with someone I'd never met—a woman wearing a shirt with words similar to the words on Mema's key chain. I stopped believing in coincidence many years ago.
I believe things that seem like they happen coincidentally are actually divine appointments to reveal God's perfect love for us.
God used a woman's kind heart and her t-shirt to touch my spirit. God says He will never leave us or forsake us (Deuteronomy 31:6). He is present with us always.
If we look for God with our whole heart, we will find Him (Jeremiah 29:13). We can have eternal joy in all circumstances because of His love and presence.
Have you seen God's hand working in your life lately? Do you realize how deeply He loves you?
No matter what we're going through in this broken world, Jesus is enough. He is enough to satisfy the longings we have. He is enough when we are experiencing pain. His beauty is waiting to be unveiled in the most unexpected ways in the mundane moments of life.
LORD,
You are amazing. Nothing satisfies the soul like You do. Let us seek You with our whole heart. Help us to look to You and expect You to meet our needs. Let us see Your hand working in our lives every day in the most amazing ways. Let us gaze upon Your beauty today and always. I pray in Your name, Christ. Amen.
"One thing I ask from the LORD, this only do I seek: that I may dwell in the house of the LORD all the days of my life, to gaze on the beauty of the LORD and to seek him in his temple."— Psalm 27:3 (NIV)
Photo Credit: My husband, Michael, captured the picture while we were out enjoying a walk.