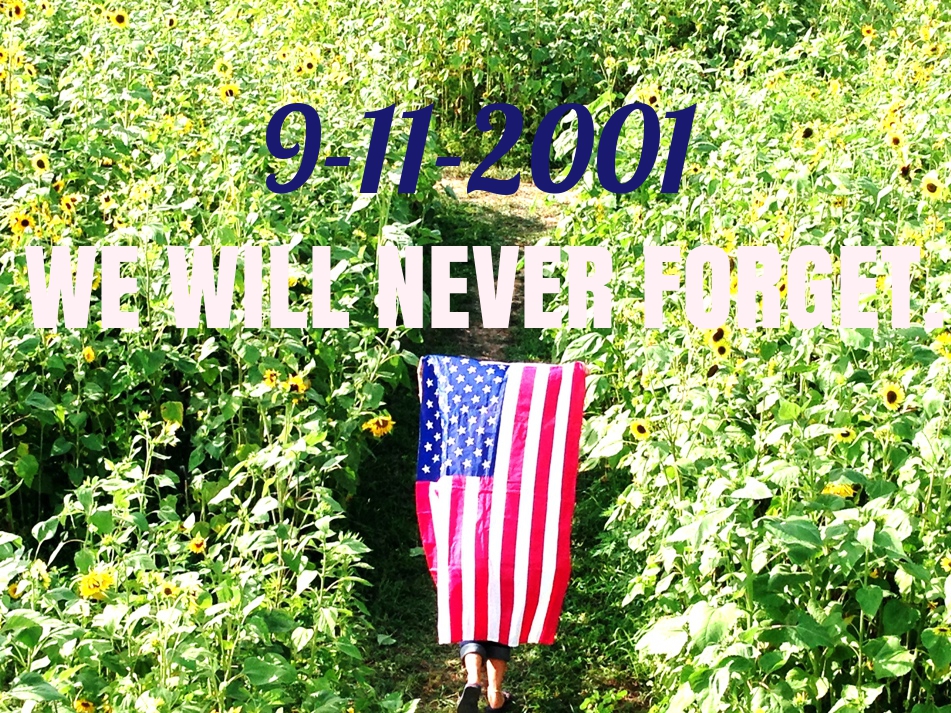 I will never forget the morning of September 11, 2001. I was home with my four-year-old son when the phone rang. I answered the call and I gasped when Michael began telling me what had happened in New York City. In a state of shock, I listened to news reporters tell story after story about the loss and tragedy that happened in New York, Washington D.C. and Pennsylvania.
Five days later, I sat in a church that didn't seem to have a vacant seat. People were afraid and they wanted to hear assuring words. I remember the sense of urgency I was feeling during that season. At the time, I did not have the spiritual maturity to realize that my prayers could have actually prevented such a tragedy. It was all I could do to pray and trust Christ to take care of my own family's needs.
Now, I have the maturity to realize my prayers matter. I have seen enough supernatural intervention in my family's life to know Christ can change a nation, and He will change it if we pray and trust Him to do it.
My confidence in Christ has grown through the years as I have cried out to Him in prayer and studied the Scriptures. As I've sought for answers in the Bible, there are verses that have stood out more than others. God speaks to me the most when I read an entire chapter of the Bible at one sitting. The words make more sense to me when I read in larger segments instead of reading a few verses here and there.
In 2005, I was reading the book of Zechariah and was inspired by Zechariah's words about the rebuilding of the temple in Jerusalem. There were many verses that stood out to me, but one practically jumped off the page while I was reading. As I read the words in Zechariah 9:8, it was as though God was telling me that He would protect me and never again let a marauding force overrun my family. I have shared this verse with friends time and time again. It has become a defining verse in my life.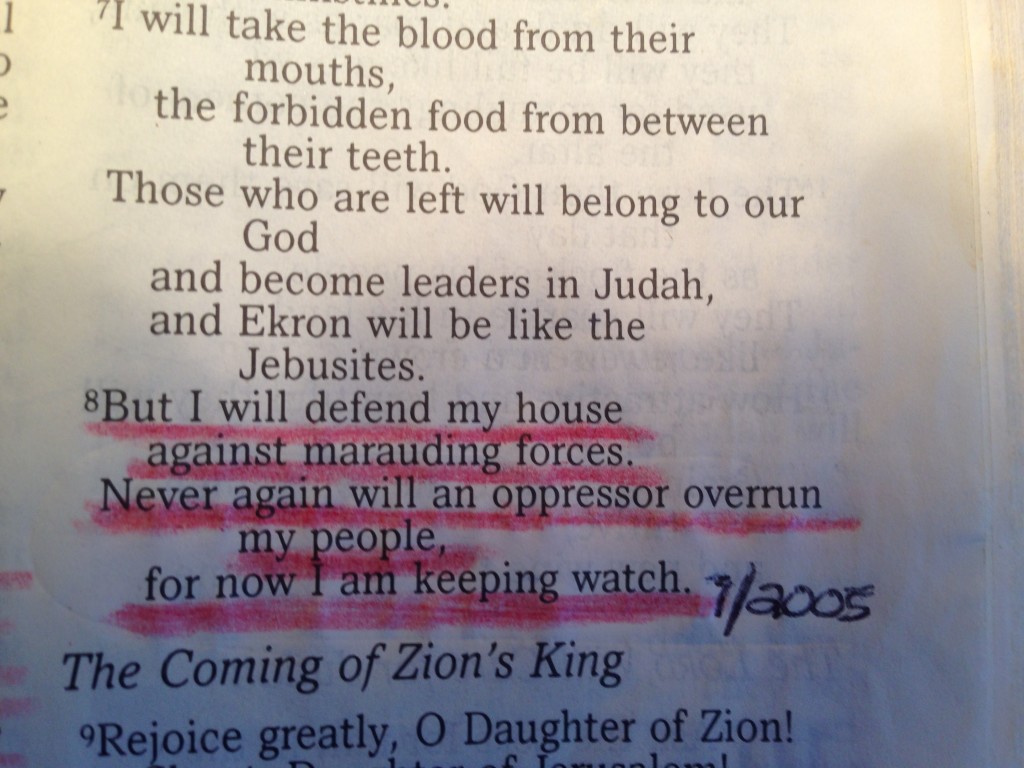 A dark force tried to destroy my life, and it came mighty close to destroying me. But Jesus came to my rescue as I cried out to Him. Now, I stand boldly on the truth of God's Word and believe He is all I need and all this country needs.
We are living in dark times, and it's obvious our nation is in danger. However, the Lord is teaching me to trust Him more and I am choosing to trust Him with our country. Will you please join me in praying faithfully for God to keep His hand upon this nation?
Let us never forget what happened on September 11, 2001. Let us remember to pray passionately for our cities, our communities, and our nation.
Father,
Thank You for Your never-ending mercy and grace. Help us to never forget the heroes of this country and help us remember the ones who lost their lives on September 11, 2001. Please keep Your hand upon the United States and let us be an undivided nation. We repent from our complacency and ask You to bless and protect America. Please keep watch over us and never again let a marauding force overrun our country. Let our nation be a strong and mighty group of united people. Let us return to You wholeheartedly and help us trust You to restore our nation to what You desire for it to be. I pray in Christ's name. Amen.
"But I will encamp at my temple to guard it against marauding forces. Never again will an oppressor overrun my people, for now I am keeping watch."