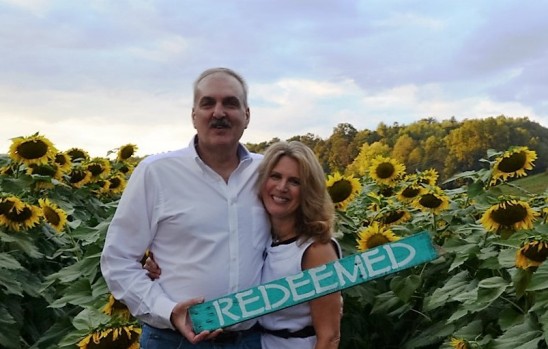 Hi, my name is Amy Lynne. My friends call me Amy. I am a passionate follower of Christ, a wife for thirty-two years to my first love, Michael, and a mother of two grown children. I am grateful for my marriage. It's a true miracle that our relationship is thriving after getting married at the age of nineteen and going through some really rocky years.
In 1989, both my husband and I had great jobs with Fortune 500 companies. We were living the American dream when our plans came crashing down. Three months before my first child was born, Michael lost his job due to a merger. Several years later, I took a leap of faith and quit my corporate job to focus on parenting. In the following years, Michael lost several more jobs and had three business failures. The stress of the circumstances and a lack of true prayer led to the breakdown of our marriage. In the midst of the hardships, I struggled with some health issues that made it difficult for me to accomplish the goals I had for my life.
Through the trials, I discovered the healing power found through a close relationship with Christ. In my desperation, I started praying passionately and I was able to give the reins of my life over to the Lord. As my mustard seed faith began growing, I started experiencing Christ's unfailing love and faithfulness in unimaginable ways. Because of God's miracle-working ways, our marriage was restored and our love is deeper than ever before. Our finances were restored when the Lord led Michael back to college to earn a degree in Biomedical Engineering which ultimately opened the door to a new career for him in 2010. My health was restored as Christ led me on a journey of healing through adding a significant amount of raw vegetables and fruits to my eating lifestyle.
My life is proof that Christ's love has the power to heal a broken heart and to restore shattered dreams. It was worth all the pain for sure. I once was a broken woman, but because of the unconditional love of Christ, I've been redeemed and restored. Without Him, I would be nothing.
I love Christ with a passion. I seize every moment and live life to the fullest—truly. I am passionate about seeing people fall in love with the Lord, and my desire is to encourage others to find the abundant life they are searching for through a beautiful relationship with Him.
I believe true happiness grows out of seeking to know Christ deeply.

My goal for this website is to share words that will strengthen my readers. I hope you'll be uplifted through reading my blog and I pray that you will be inspired to live a life of child-like faith. If you're thinking of giving up, don't. Jesus will restore your life as you live a life of repentance and follow Him wholeheartedly.
Nothing is impossible with God. Trust Him. Believe. See Miracles.
Live Abundantly!
Amy