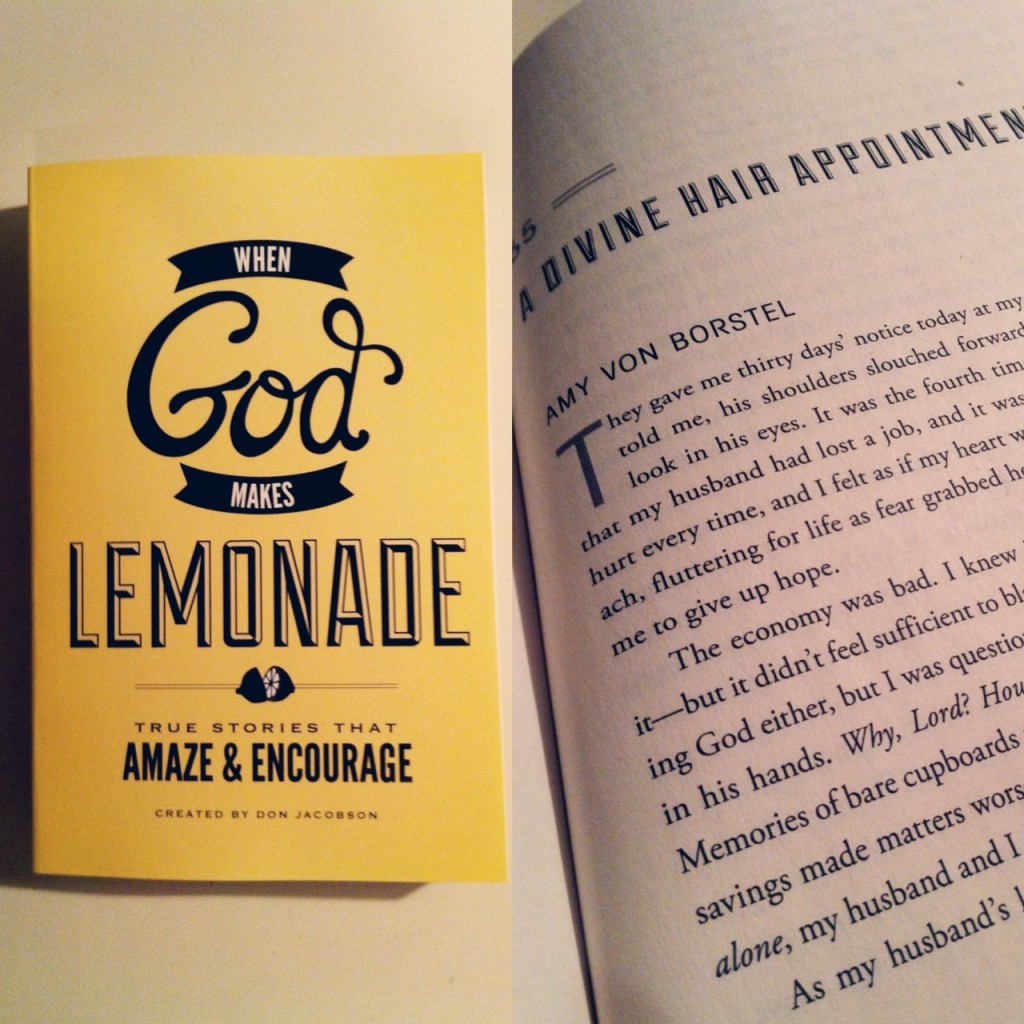 Back in 2008, shortly after my husband and I had been blindsided by his lay-off from a great job, I had a divine encounter at a hair salon. That day, my faith grew by leaps and bounds, when a complete stranger deeply touched my spirit in an amazing and unexpected way. I wrote the story and submitted it for publication during the summer of 2011.
My story, A Divine Hair Appointment, was accepted and published in the book, When God Makes Lemonade, and was released April, 2013. I am honored for my short story to be published in such an awesome book that's filled with inspiring and encouraging stories of hope.
Even if my story had not been included, I would recommend this book to anyone looking to grow in their faith. There are sixty-eight true stories in the book with a unique quality and ability to lift the human spirit. I believe people from all different backgrounds will be uplifted by reading this book published by the Thomas Nelson publishing firm. It's a book that leaves the soul feeling refreshed and encouraged.
When God Makes Lemonade is available at Amazon and other major booksellers.